Guitar Building Class

In June 2016, Ron Hackett completed a guitar building class at the
American Archtop Guitars and Nazareth Guitar Institute
in Nazareth, Pennsylvania. Ron has been playing and working on guitars for years, and he has always wanted to build a guitar from scratch. In this class, the students constructed a hollow-body, arch-top jazz guitar based on the classic Bob Benedetto design with F holes. The class included bending the solid wood sides, carving the top and back, bracing the top, carving the neck, fretting, assembly, and final setup. The students signed the top of their guitars under the bridge using pencil in a luthier tradition that comes from violin and cello builders. The students also signed and dated the back of their guitars where the signature would be visible through the lower F hole in the top.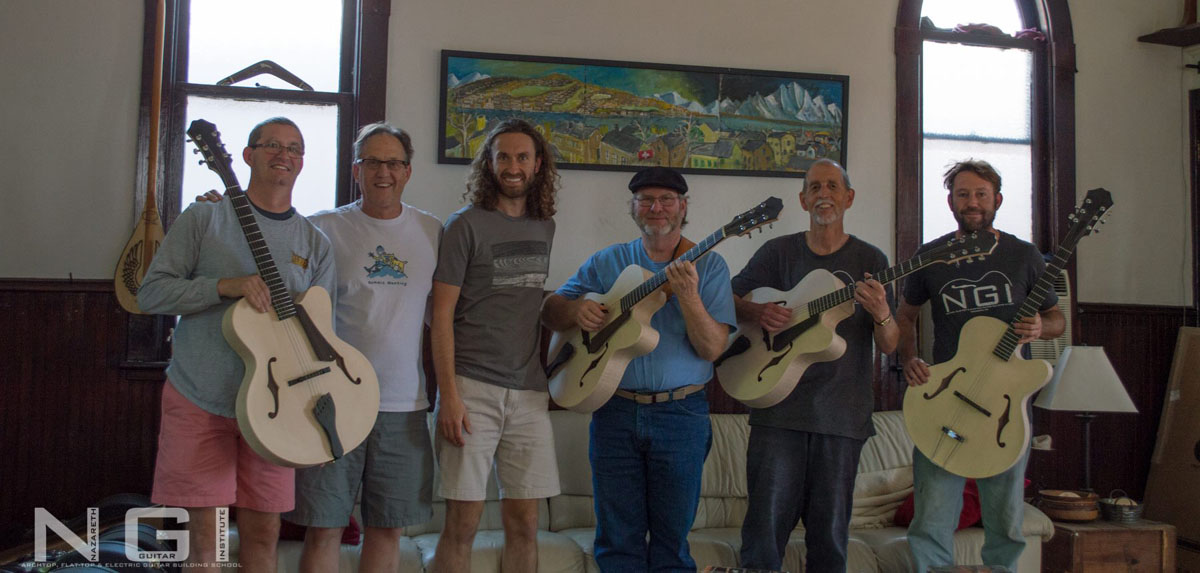 Class photo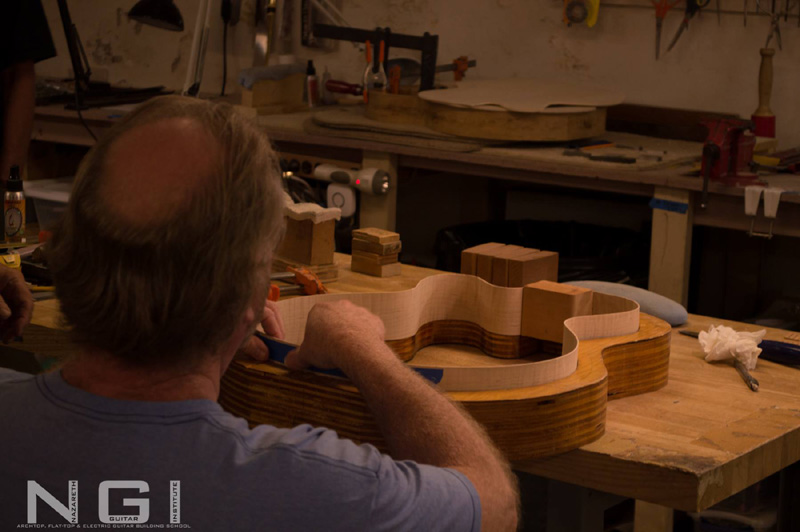 Joining the sides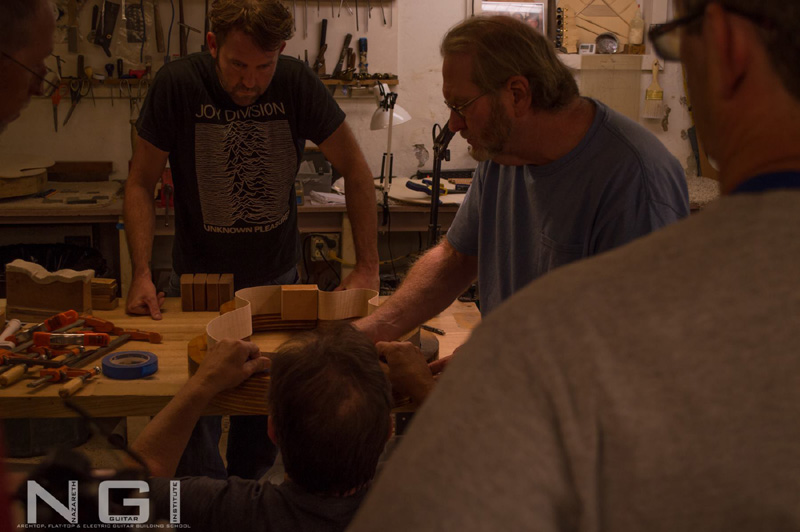 Joining the sides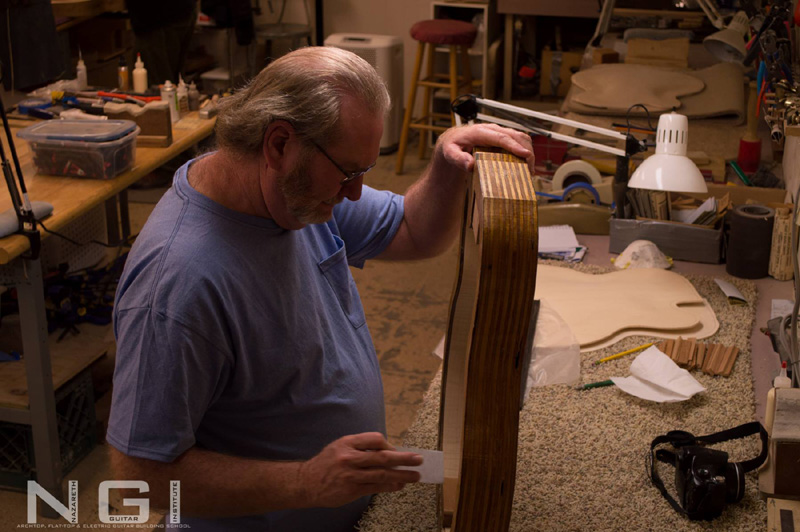 Ready to add the kerfing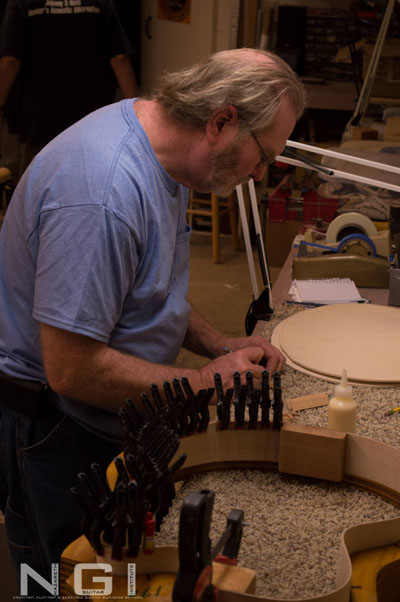 Adding the kerfing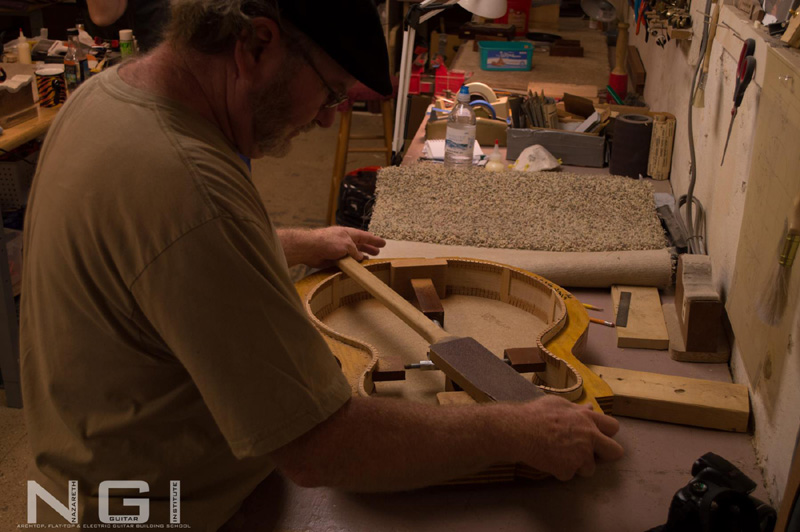 Paddle sanding

Recurving the back 2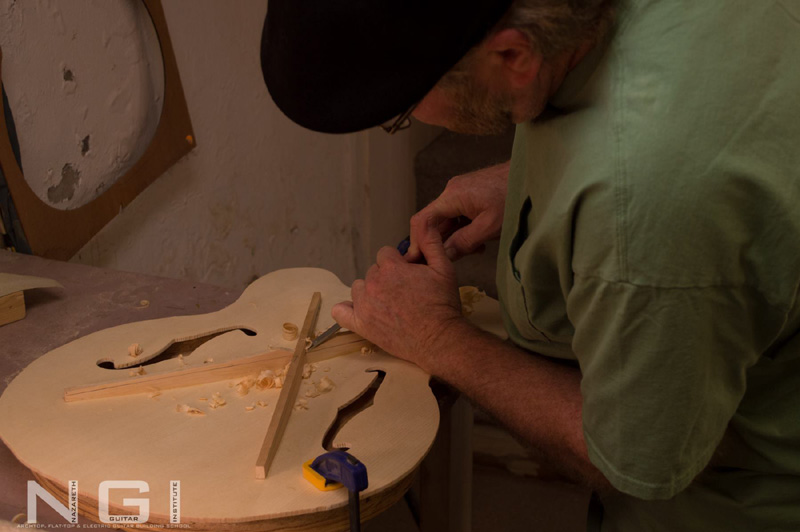 Scalloping the braces 2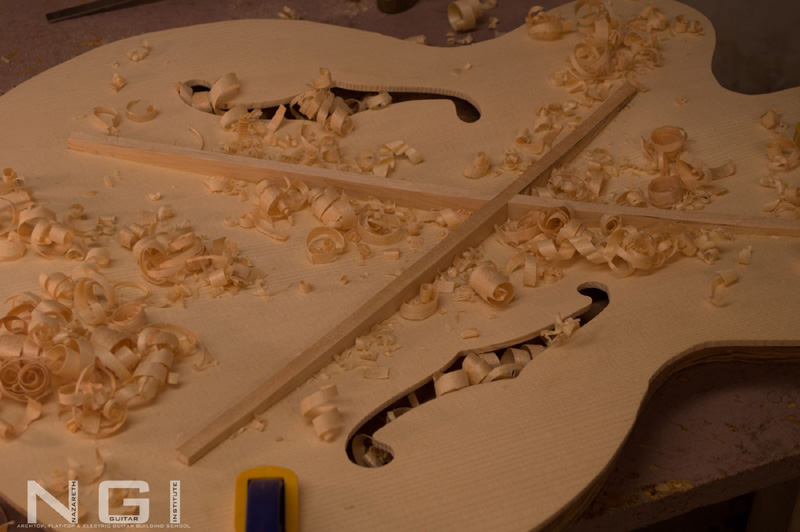 My wood shavings from the braces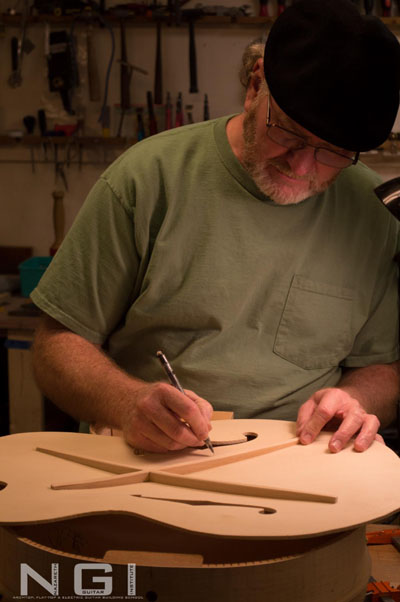 Signing the top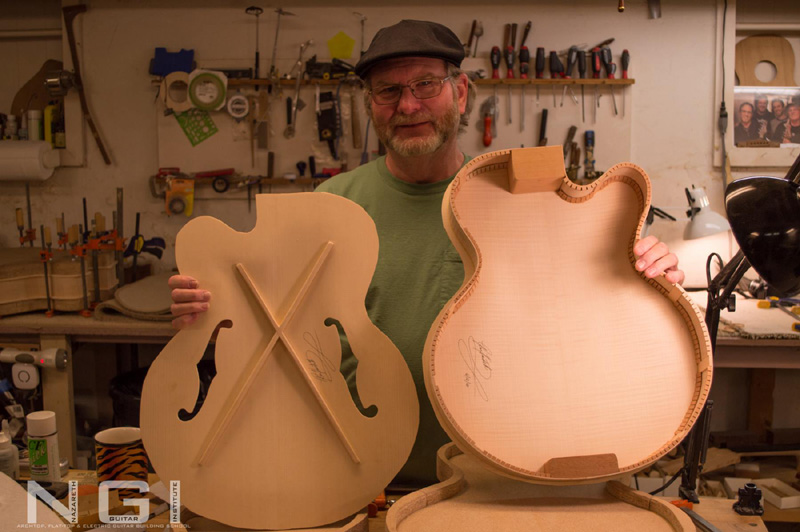 Signed top and back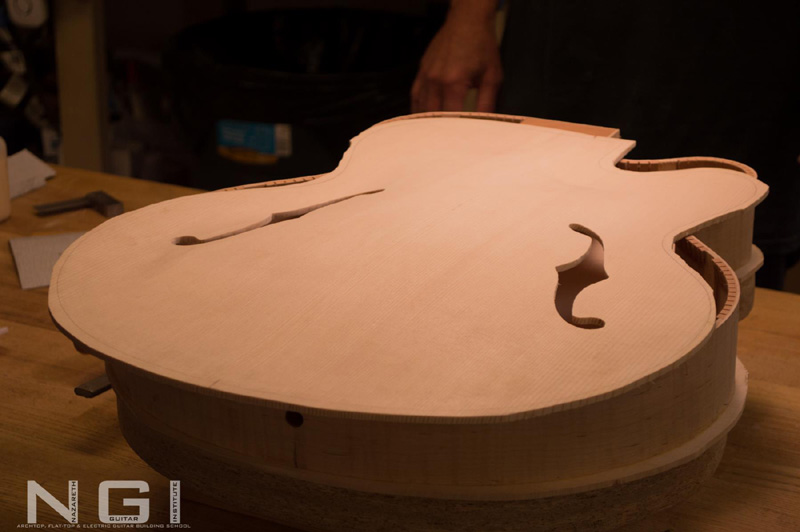 Ready to glue the top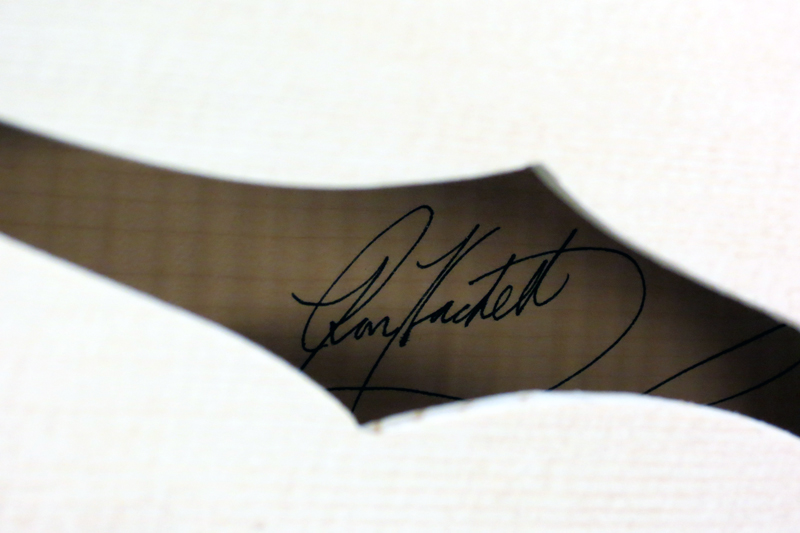 Builders signature through the F-hole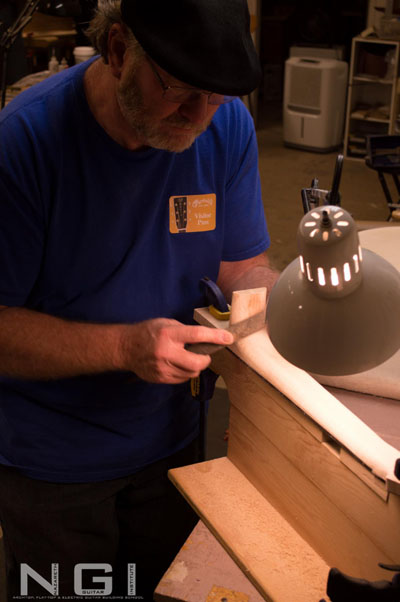 Carving the neck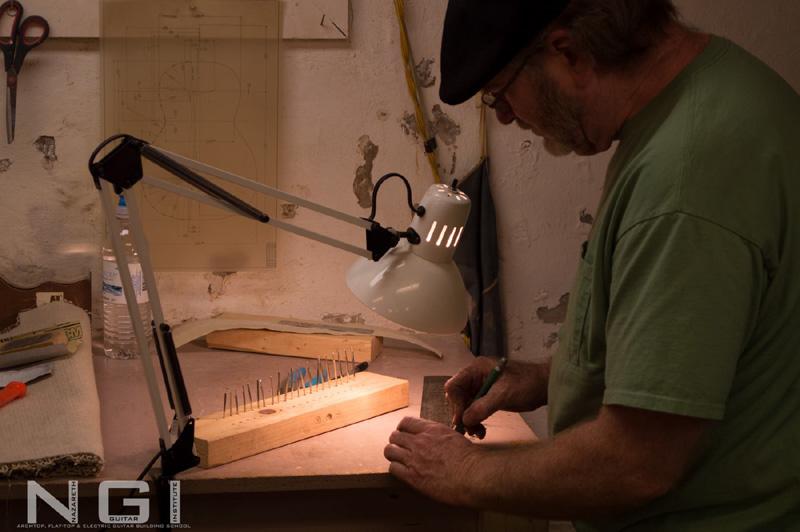 Cutting frets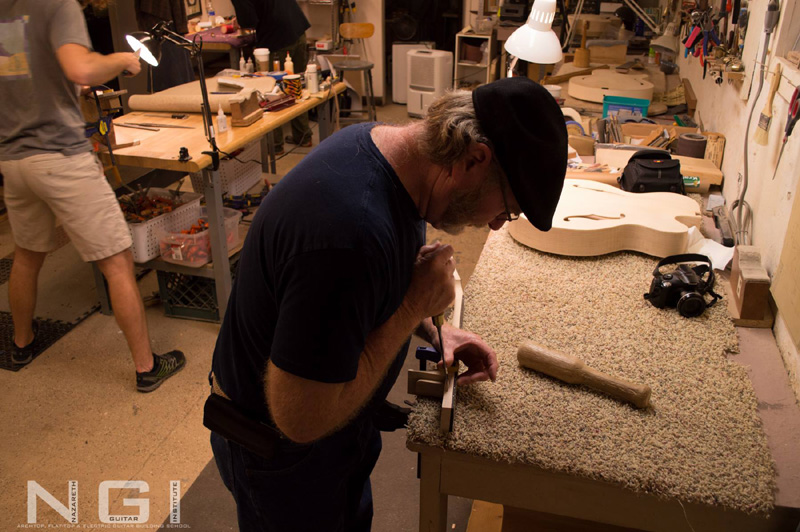 Chisling out the neck extension 2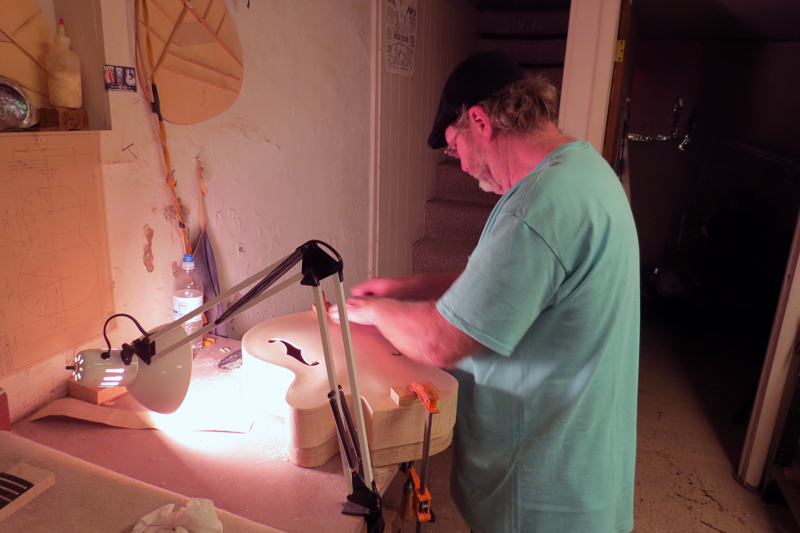 Builder at work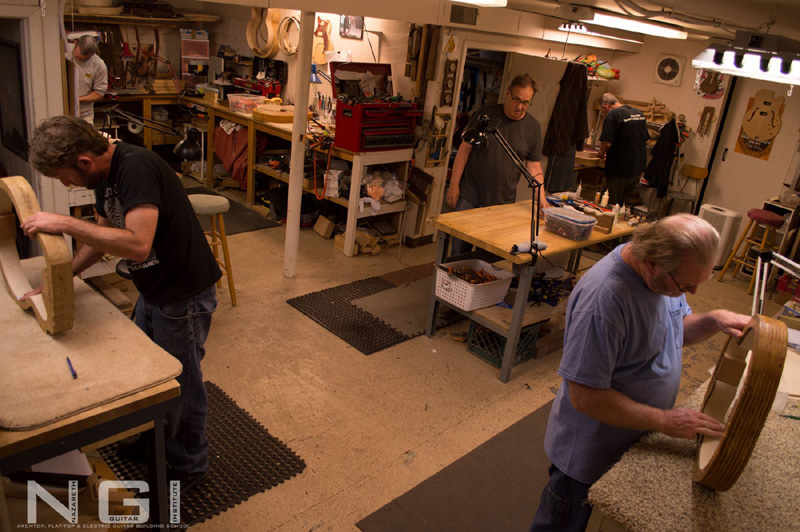 Hard at work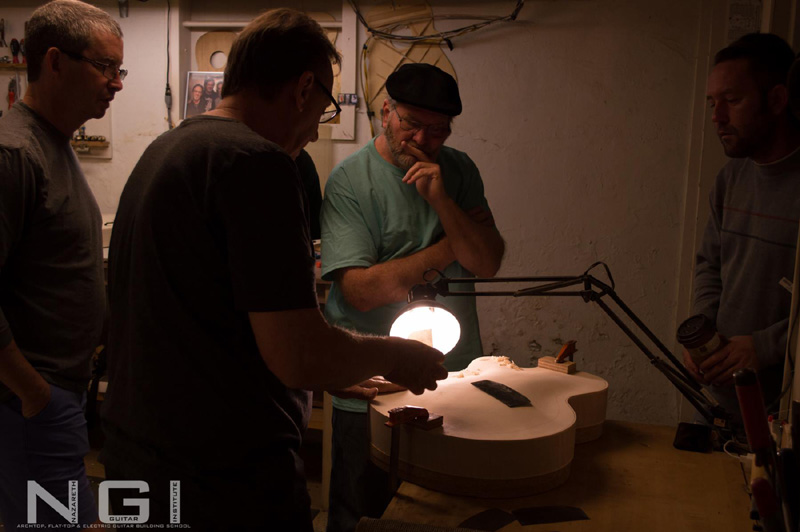 Learning from the master luthier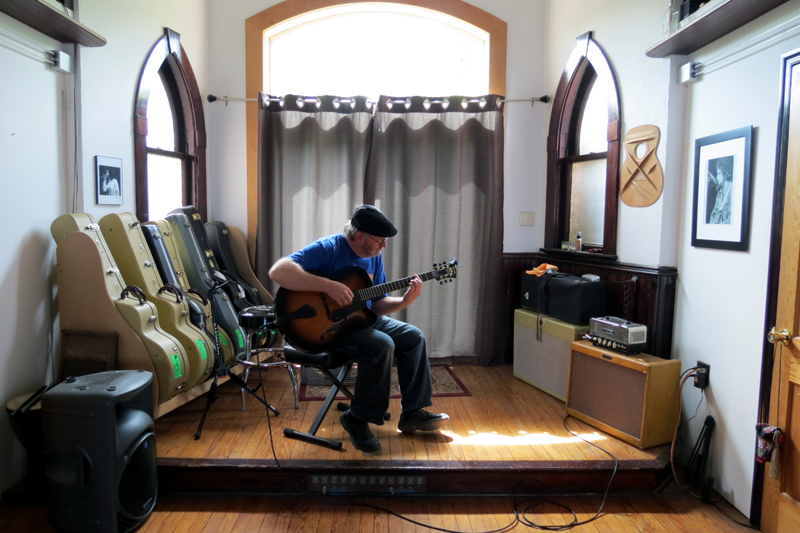 Playing an early prototype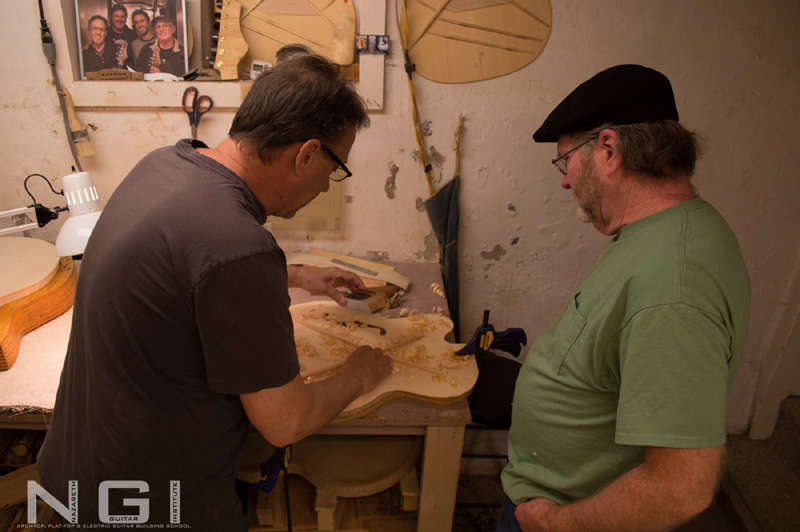 The master luthier checking the work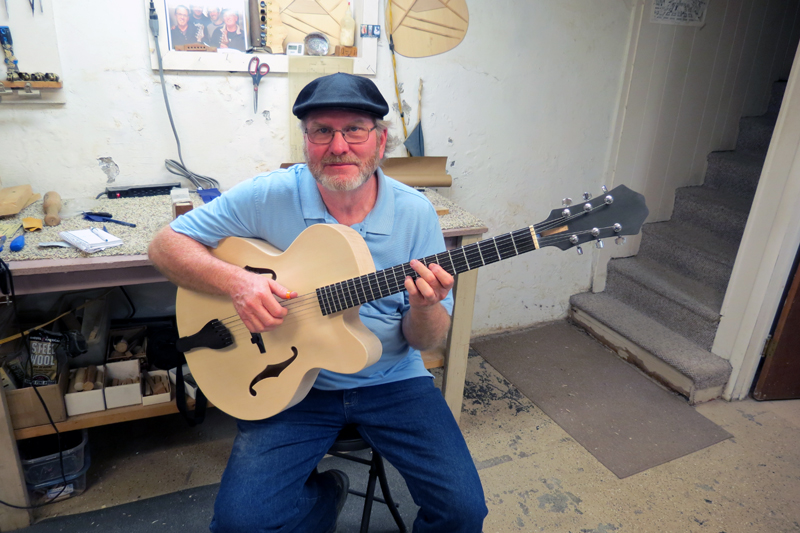 Almost Finished, it still needs the finger rest and the truss rod cover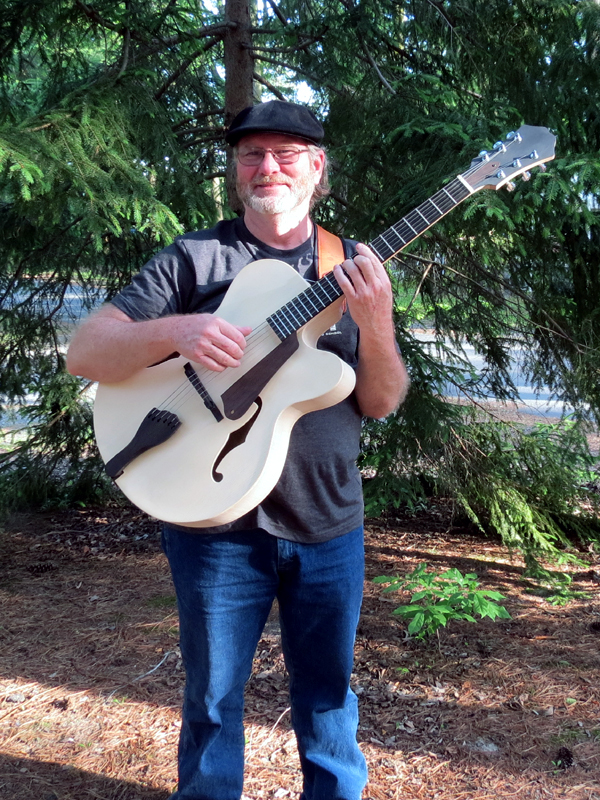 Completed Guitar and Builder


Ron Hackett Music
All rights reserved.
Website by
Hackett-STAC Software and Web Solutions
Proud member of

Tri-State Musician's
Union (Local 80)