Studio

Guitar Lessons
Lessons must be paid in advance. Missed lessons can be made up, but will not be refunded.
30-minute lesson, $25
30-minute weekly lesson paid monthly, $80
60-minute lesson, $45
60-minute weekly lesson paid monthly, $160
Guitar Repair
If you don't see a price here, please contact us for a free estimate.
Restringing

Acoustic and Electric, $10
Classical and nylon strings, $15
Unusual guitars, $25 and up

Basic setup
Neck adjustments
Intonation for electric guitars
Audio/Video Recordings
We can record up to 4 simultaneous audio channels and one video in our recording studio. We also have portable capabilities to record a live performance of your show. Editing, mixing, and mastering are available. Get a professional looking video for your YouTube channel or create an audio demo of your performance. Please contact us for a quote.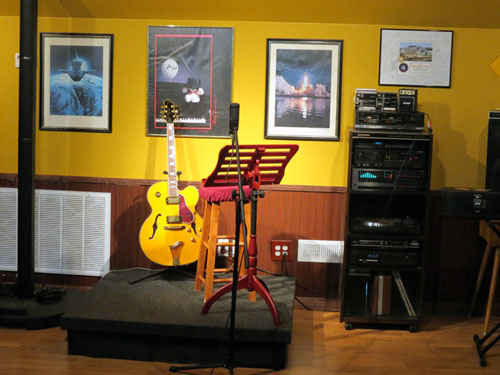 Small stage for shows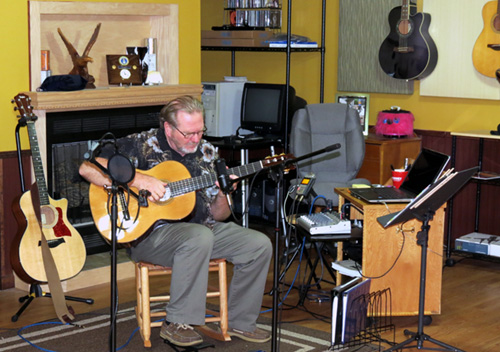 Recording in the studio


Ron Hackett Music
All rights reserved.
Website by
Hackett-STAC Software and Web Solutions
Proud member of

Tri-State Musician's
Union (Local 80)